Since its founding as a software publisher, Artenum has been at the beginning of numerous computer science solutions that have become references today.
To respond to the challenges of modern scientific and industrial projects, the majority of solutions developed by Artenum are open source and for this reason, can be integrated into external open source solutions.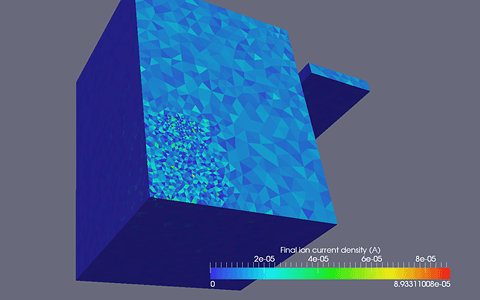 Keridwen, the keystone of an Integrated Modelling Environment (IME)
Cassandra, 3D scientific visualization based on Java and VTK (Visualization Toolkit)
Edge, the complete GDML Editor
Other technologies: toolkits, libraries, plug-ins...
From the final user's point of view, this approach permits:
improvement in the global quality of software for the products carried to be used in critical environments (e.g. numerical simulation), by:

better traceability of the methods and algorithms implemented (e.g. eliminate the "black box" effect),
mastering the applicable areas of the digital models used (e.g. CFL criteria, approximations, fields of stability
the possibility of objective evaluation of our software by a third party (companies, experts...).

reinforcing the lifetime of solutions destined to be integrated into long term projects;
reduction of development and maintenance efforts by combining them with those in other fields of work
beyond the software layer, the identification of authors of models integrated into code and the community of experts behind them (e.g. reference publications, scientific communities).
Thanks to the active communities, the introduction of open source has contributed to:
reduction of all risk to the client of technical dependence on the solution provider (e.g. reduction of the risk of "vendor locking");
preservation of the economic fabric and geographic balance, avoiding industrial concentrations.
Artenum offers benefits in addition to its products:
a mechanism for double license, permitting the integration of Artenum's solutions within all types of programs, including those of the owner;
an offer of customer support and services including, for instance, training, development and consulting.