Artenum is an independent company, dedicated to the design and implementation of software solutions adapted to scientific computing and collaborative work. Motivated by a strong desire for technological innovation and a top expertise since 2001, Artenum has been at the origin of numerous products that today have become references in their fields.

---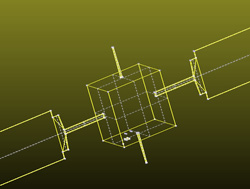 To respond to the specific needs of their clients, Artenum proposes a coherent collection of products and services, ranging from application expertise to custom software development. Benefiting from the double expertise of their team, Artenum has positioned itself at the interface between the worlds of science and IT to propose the best-adapted solutions possible. Our domain of competence includes high performance computing (HPC), 2D/3D scientific visualization, numeric simulation and software architecture.
The know-how of the Artenum team is based on the use of innovative technologies that now constitute the de facto open standards, like Java, VTK and X3D. The team at Artenum seek to respond to today's software challenges, like interoperability and urbanization of complex systems, in particular through service-oriented approaches (SOA).
The majority of solutions developed by Artenum are open source, which respond at the same time to the rising needs of increasingly complex software validation, to the improvement of interoperability and to reduce maintenance costs by mutualization.
In the responsible approach towards its clients and their industry partners and with the aim of sustaining developed products, Artenum is committed to transmit its know-how to its clients, to enable them to best exploit the software developed and concentrate on the heart of their work.