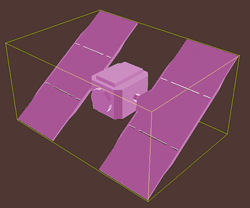 Enriched by long European and international experience, the mobile and reactive Artenum team are made of recognized veteran experts. Having acquired expertise in both science and industry, they cultivate a multidisciplinary curiosity that permits Artenum to interact with many thematic communities.
With strong backgrounds, each member of the team is capable of independently taking charge of complex projects and bringing an external perspective with different unique adapted responses to our clients.
The team today are recognized for their mastery in fields as varied as:
- mathematical modelling and numerical simulation;
- high performance computing (HPC);
- 2D/3D scientific visualization;
- software architecture of complex IT systems and critical code;
- development of human-machine interface (HMI);
- support mission in space environment and plasma physics;
- use of adapted programming languages, like JAVA, C/C++, Python/Jython and Fortran;
- collaborative work and management of the software lifecycle.
Our experts have authored numerous scientific and technical publications, generally in partnership with research institutions in academia and industry.